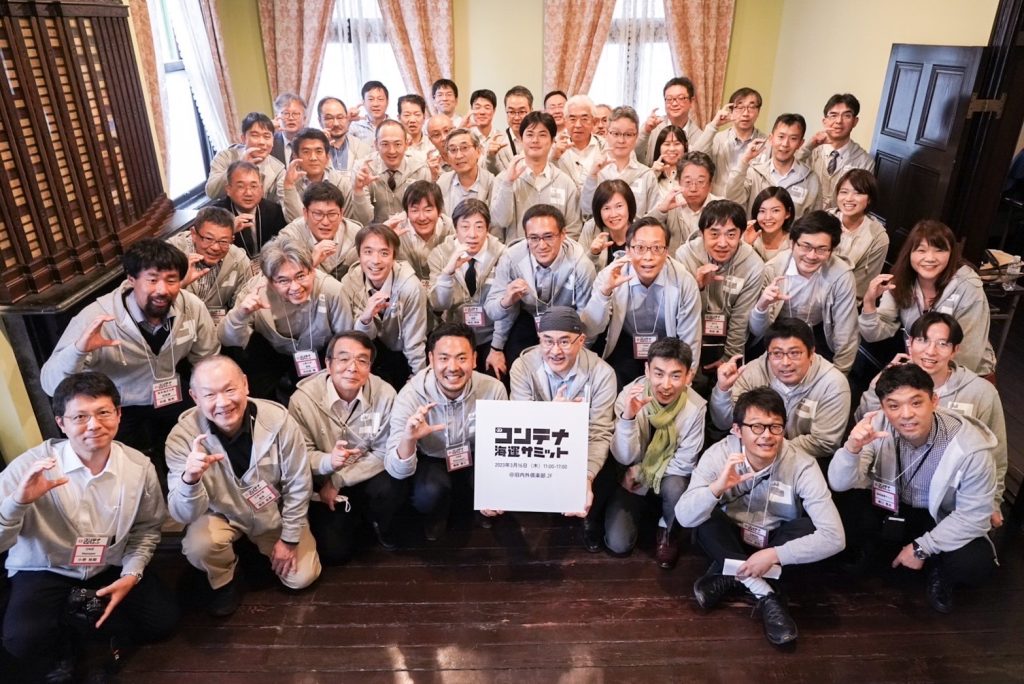 2023/03/14: Kawasaki lectured on decentralized supply chain network at Gaussy Corporation.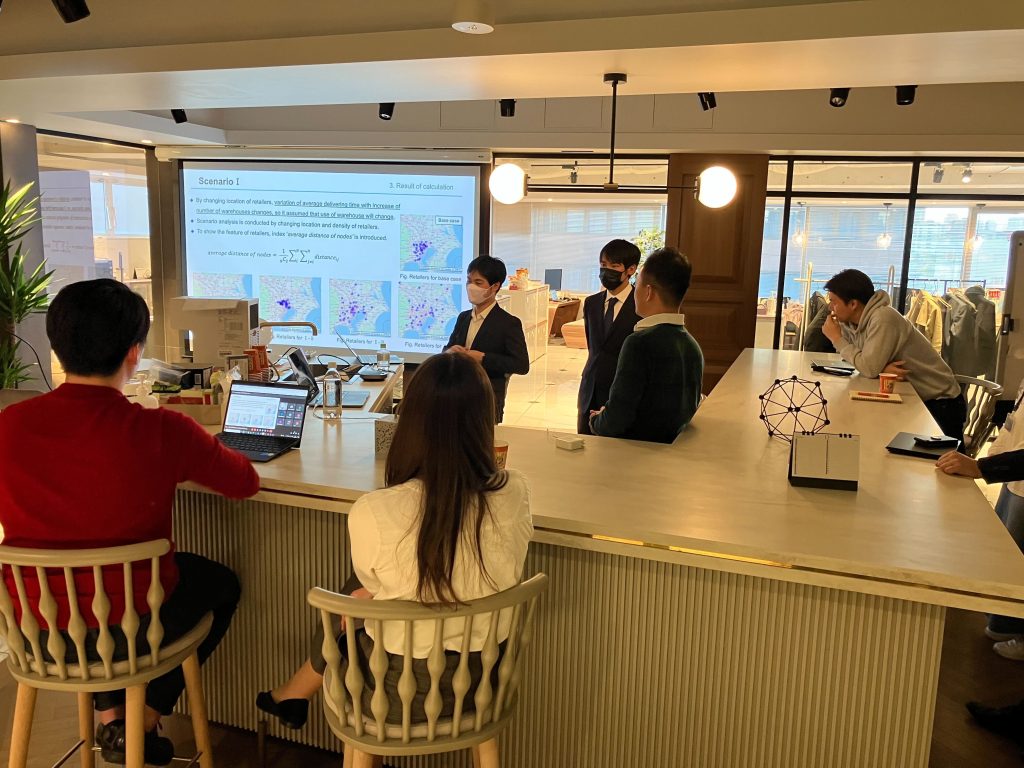 2023/03/08-10:Kawasaki, Yotsushima (M2), and Ozaki (M1) attended and presented at the 11th National Conference of Society for Serviceology held at Kyoto University. Kawasaki organized and moderated the session "Co-creation of value in the supply chain." Yotsushima presented "Structural Characteristics of Supply Chain Networks and Competitiveness of Firms," and Ozaki presented "Development of Multi-Agent Supply Chain Simulation Model Considering Inventory Management."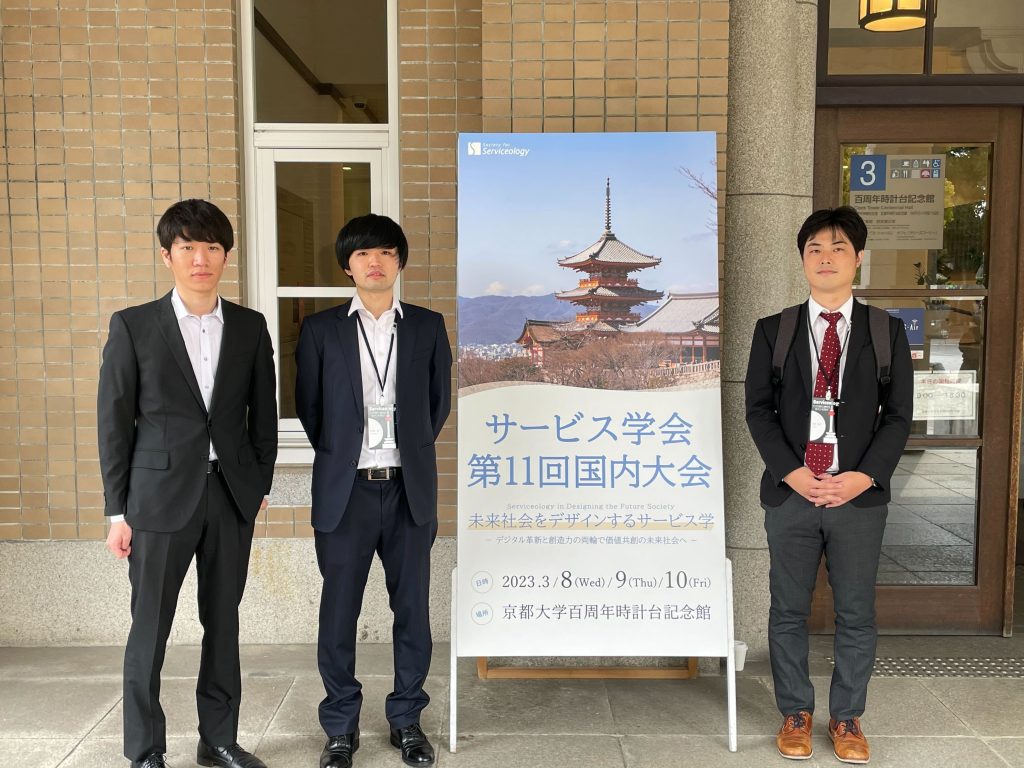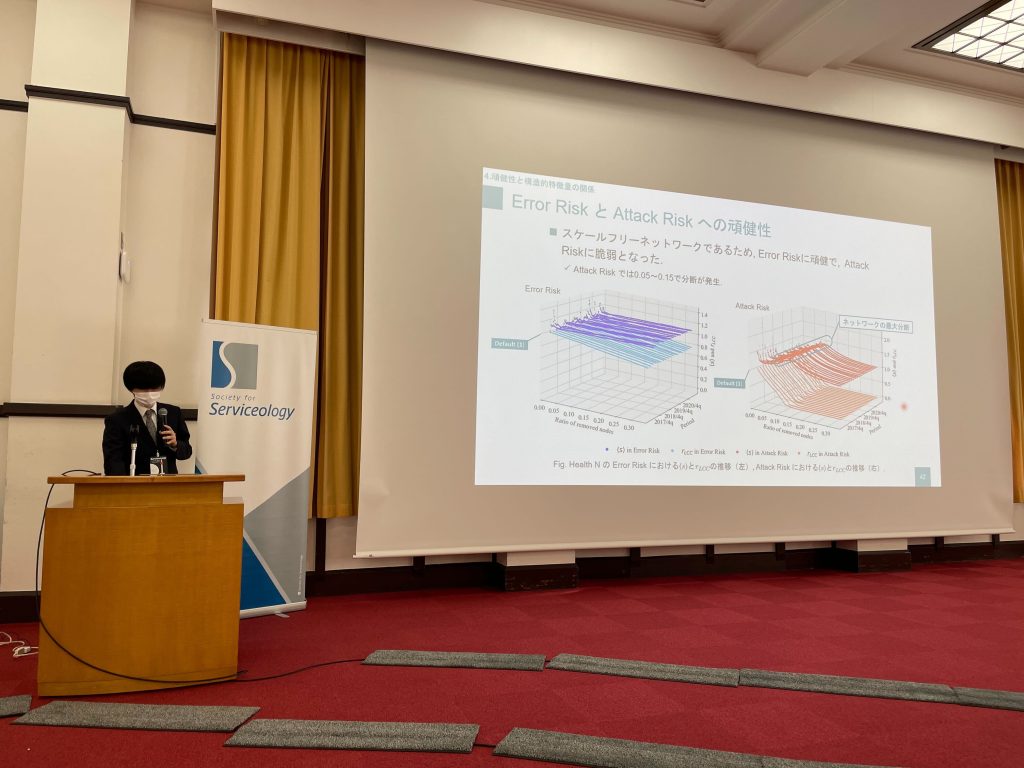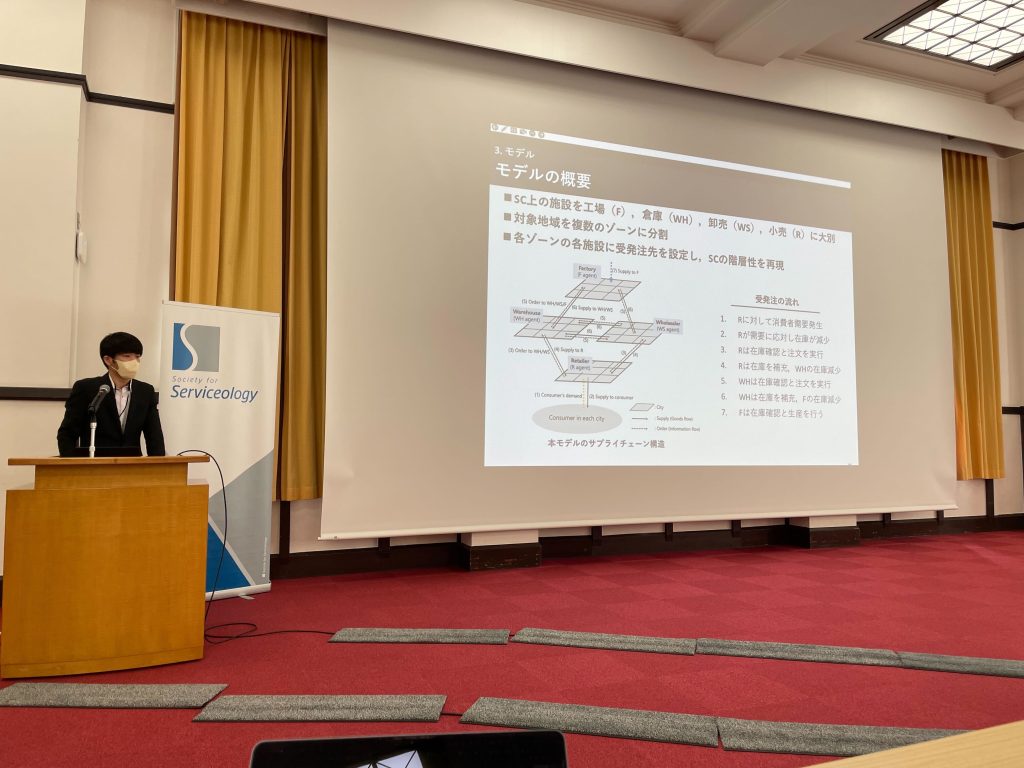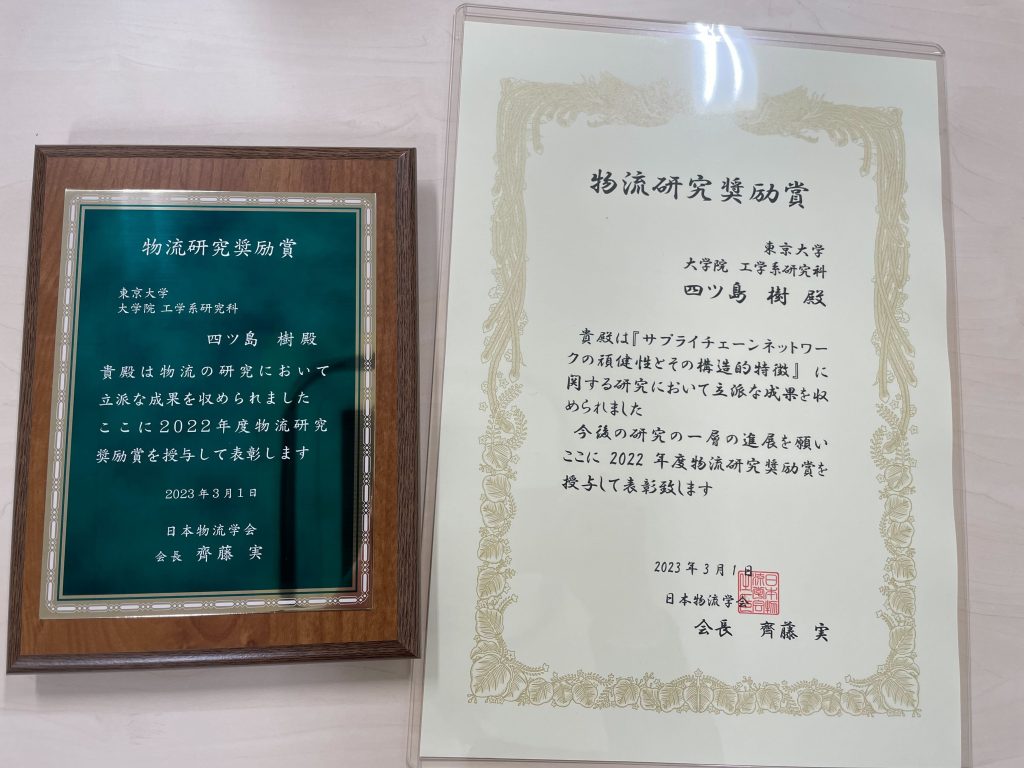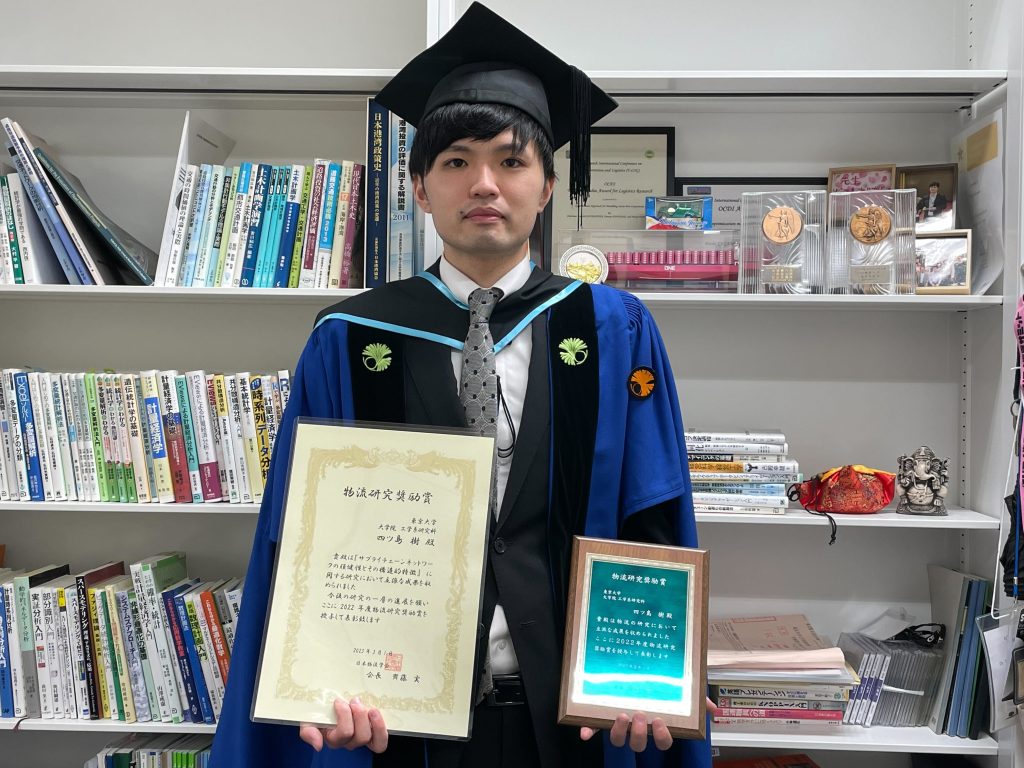 2023/02/28: Joint seminar with Sakai Lab. (Tokyo University of Marine Science and Technology) and Oyama Lab. (Shibaura Institute of Technology). Maja (M1) and Ikumoto (B4) made presentations from our lab.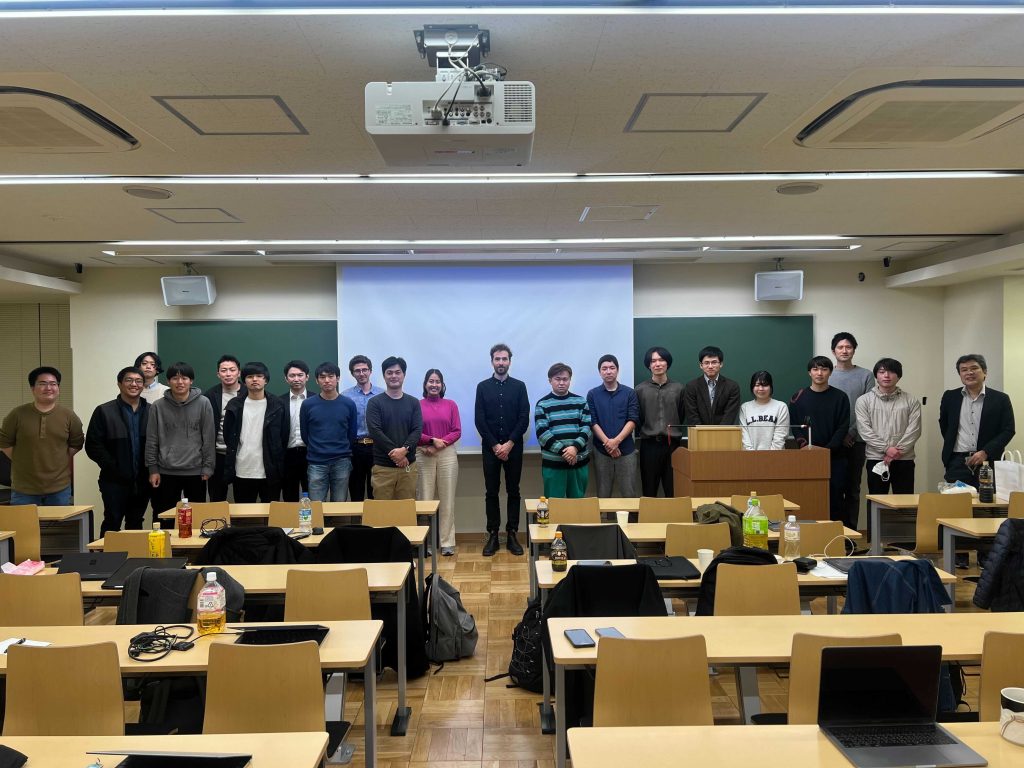 2023/02/27: Joint seminar with Aoyama, Nishino, Shibasaki, and Tanaka labs. MYotsushima (M2) gave a presentation from our lab.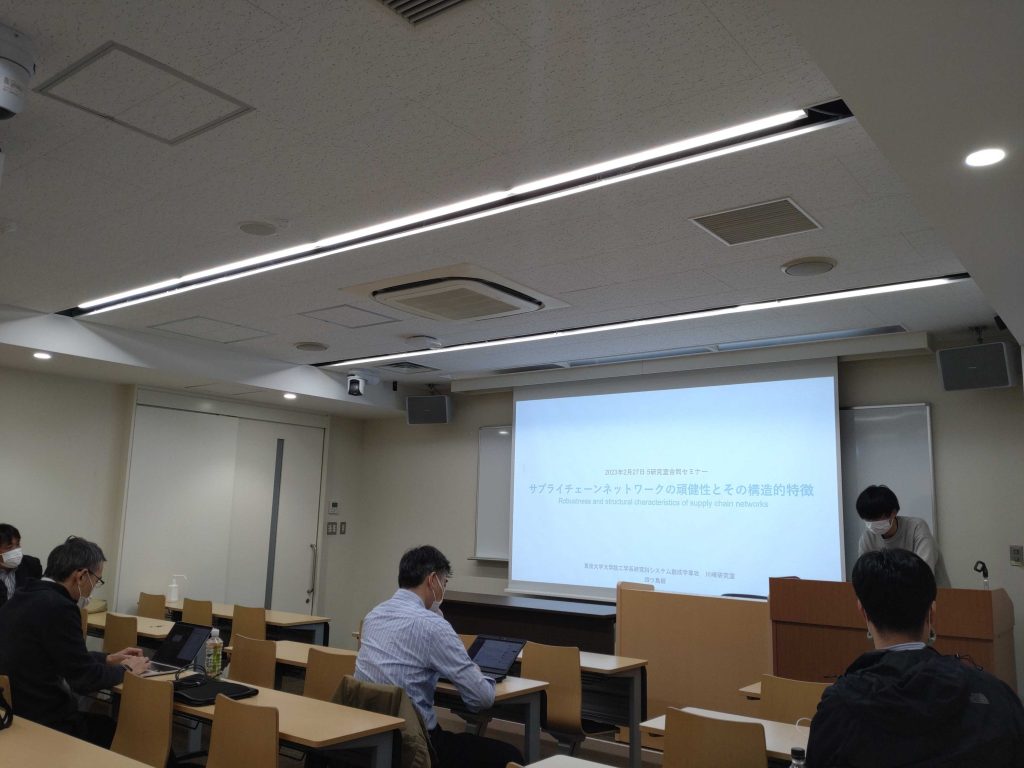 2023/02/21-22: Kawasaki and Yotsushima (M2) participated in a joint seminar with Shinoda Laboratory (Kyushu University) and National Institute for Land and Infrastructure Management at Ito Campus, Kyushu University. We also visited the Port of Hakata.